GREEN BAY, Wisconsin – Roth® Cheese, Wisconsin makers of award-winning specialty cheese, took home two medals at the 2023 United States Championship Cheese Contest in Green Bay, Wisconsin.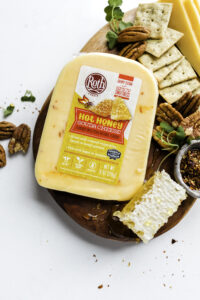 Roth Hot Honey Gouda placed second in Flavored Goudas with a score of 99.175. This new Gouda was selected by consumers after a nationwide vote to "Choose The Next Roth Cheese." The crowd-sourcing campaign set out to take cheesemaking out of the creamery and into the hands of cheese fans who voted on new flavors of Gouda including Hot Honey, Spinach Artichoke and Buffalo Ranch.
Our Roth Creamy Havarti placed third in the Havarti category with a score of 98.675. This Danish-style classic is made using traditional cheesemaking methods, fresh milk from local family farms and premium ingredients to make this extra-creamy Havarti so special.

"We are incredibly honored to bring home awards at this year's competition, including an exciting new flavor that was chosen with input from customers," said Tim Omer, President and Managing Director for Emmi Roth, the parent company for Roth Cheese. "Producing award-winning cheeses year after year is made possible by the hard work, innovation and talent of the Emmi Roth team."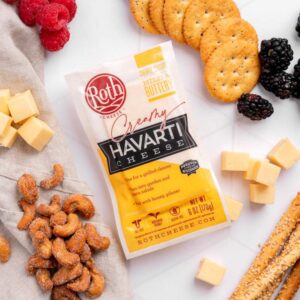 Consumers who are looking to try these award-winning cheeses are encouraged to visit rothcheese.com for a store locator, food pairings, recipes and more.
The United States Championship Cheese Contest, hosted by the Wisconsin Cheese Makers Association, is now the nation's largest biannual technical cheese, butter and yogurt competition. This year's contest had 2,249 entries in 113 classes from 35 states.
About Roth®
Roth® Cheese is part of Emmi Roth, the U.S. subsidiary of Switzerland-based Emmi Group and a leading producer of specialty cheeses. Roth has earned top awards from national and international competitions, including the title of World Champion from the 2016 World Championship Cheese Contest for Roth Grand Cru® Surchoix. Learn more at rothcheese.com.
###
Media Contact: Kaya Freiman, kaya.freiman@emmiroth.com