Featured Products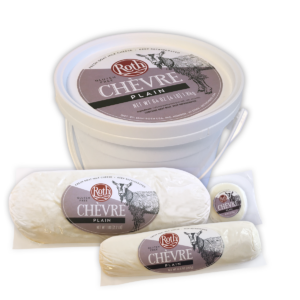 Roth® Chèvre
According to IRI data, goat cheese volume sales have gained over each of the past five years. In addition, goat cheese is the fastest growing category within cheese varieties and can be found on 24.3% of operator menus, an increase of 14% since 2014. With growing demand for goat cheese, Roth® Cheese has expanded its product offering with the introduction of Roth Chèvre. Foodservice formats include 1oz medallions, 10.5oz bulk logs and crumbles ranging from 2-pound cups to 20-pound pails.
Learn More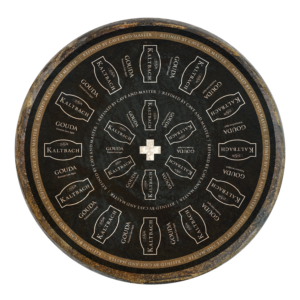 Emmi KALTBACH Cave-aged Gouda
The popular KALTBACH line of cave-aged cheeses is growing in the US to include a new Cave-Aged Gouda. . KALTBACH Gouda is a smear-ripened cheese made exclusively by Emmi cheesemakers in Emmen. This pasteurized cow's milk cheese is ripened for three months before refinement in the 22-million year old KALTBACH Cave for the final three months. The result is a dark brown rustic rind, pale yellow interior and a flavor of nutty caramel with a slight pear finish.
Learn More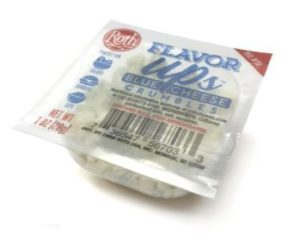 Roth® Flavor Ups
New Roth® Flavor Ups Blue Cheese Crumbles are reinvigorating the blue cheese category with a convenient new way to enjoy blue cheese on the go. Available in single cups, 3-packs and 9-packs, Flavor Ups are made to fulfill a void in the blue cheese category, offering convenient 1 oz single-serve packaging for reducing food waste, meal prep and recipe creation. Perfect for meal kits, salad bars, convenience stores, and other grab-and-go areas.
Learn More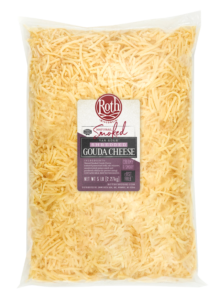 Roth® Shredded Natural Smoked Gouda
Our new Shredded Natural Smoked Gouda helps you harness flavor trends with ease, adding depth to popular menu items.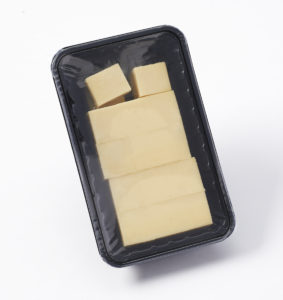 Roth® Grand Cru® Squares
Our award-winning Grand Cru is available in .75-oz. squares that generate cost-savings with complete yields, portion control and the minimization of labor. Distribution Center
Monroe, Wisconsin
1325 7th Ave, Monroe, WI 53566 Lead Time Shipping Minimum
Contact Our Foodservice Sales Team
Request Samples
Thank you for your interest in Emmi Roth cheeses. If you are a chef or retail buyer, contact us for samples. One of our representatives will be in touch to coordinate your sample delivery.
Request Sample