Featured Products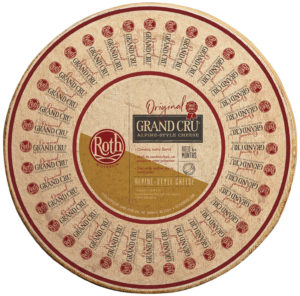 Roth Grand Cru®
Inspired by the cheesemaking traditions from the Roth Family's homeland, this Alpine-style classic is created in imported copper vats and cured under the watchful eyes of our cellar masters. The freshest Wisconsin milk creates a smooth and mellow cheese with light floral notes that melts beautifully to elevate fondue, omelets, quiche and gratins. As it cures, nutty and earthy flavors begin to emerge, followed by hints of caramel and mushroom, making our Reserve and Surchoix selections ideal for a cheese course.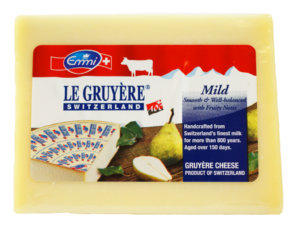 Emmi Le Gruyére®
As Le Gruyére AOP slowly matures in the cave-like atmosphere of our cellars, each wheel is delicately turned, lightly brined and brushed. This brings out the inimitable flavor featuring notes of candied walnuts, dried fruit and spice.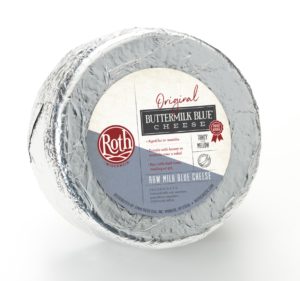 Roth Buttermilk Blue®
Our flagship Buttermilk Blue® is crafted with raw milk from Jersey and Holstein cows and cellar-aged for 2+ months for the creamiest taste and texture. Tangy, yet mellow; this blue is an easy choice for cooking, crumbling or serving on a cheeseboard.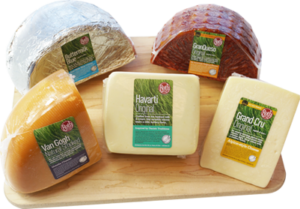 Cheese Board Kits
Let us help you craft the perfect cheeseboard. Cheese board kits are ideal for customers looking to create a distinguished event and only add a marginal cost per person. Perfect for appetizer cheeseboards, weddings, corporate events, banquets, holiday parties and other catering occasions. Distribution Center
Monroe, Wisconsin
1325 7th Ave, Monroe, WI 53566
Lead Time Shipping Minimum
Meet Our Sales Team: Upcoming Events
Contact Our Foodservice Sales Team
Request Samples
Thank you for your interest in Emmi Roth cheeses. If you are a chef or retail buyer, contact us for samples. One of our representatives will be in touch to coordinate your sample delivery.
Request Sample