Meet Our Leadership Team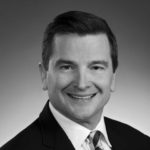 Tim Omer
President and Managing Director
Tim Omer began his career 30 years ago, working in sales and marketing in the U.S. dairy industry. Formerly, the CEO and owner of DCI Cheese Company, he was the driving force behind boosting the company from five employees to 450 employees and transforming it into a leader in the U.S. specialty cheese industry. Tim is a true authority on domestic and imported specialty cheeses and brought his expertise along when he joined Emmi Roth USA in September of 2014.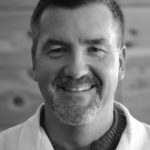 Robert Frie
Director of Operations
Robert has been involved with the dairy industry for his entire life. During his childhood he rode along with his dad picking up farm route milk and delivering it to local factories in Green County. After graduating high school, he worked at a Mozzarella facility starting as a warehouse employee and advancing throughout multiple departments in the company. Rob joined Emmi Roth USA in 2002 as the Quality Compliance Officer. Previously, he also held the positions of Plant Manager at two of the Emmi facilities, and was Director of Quality for all of Emmi Roth USA. In November of 2015, he was promoted to Director of Operations, overseeing both the Monroe and Platteville plants.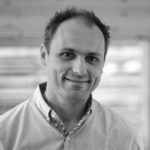 Marc Druart
Senior Director of Research & Development
Marc grew up in northern France and, as a teenager, left to attend the National Dairy School in Jura – the premier cheesemaking region of France. Marc received his (Brevet de Technicien Superieur) from the National Dairy School of Poligny, France, in 2000. After graduation, Marc traveled the world working for various cheese and dairy companies in the U.K., New Zealand and the USA. In 2011, Marc joined Emmi Roth USA's team and now holds the position of Senior Director of Research & Development. Additionally, Marc serves as a board member at the American Cheese Society, and he is a Garde et Juré at La Guildes Internationale des Foragers.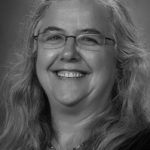 Jodie Wische
Senior Vice President of Specialty Sales
Jodie Wische was raised in the cheese business. Her first job was as a cheesemonger at the Maplewood Cheese Shop at the age of 14, and her vocation continued after college when she was hired at a new startup — Coach Farm — as a cheesemaker in 1985. During her tenure at Coach Farm, Jodie held several different positions and concluded her time there as Director of Sales. She was recruited by another artisan newcomer — Old Chatham Sheepherding Company — in 1995, where she held the job of Director of Sales and Marketing until 2002. Jodie joined Roth Käse in 2002 to launch their specialty cheese division. In 2008 Jodie became Vice President of Specialty Sales. Emmi acquired Roth Käse in 2009 and Jodie became part of the Executive Leadership Team of Emmi Roth USA in 2011.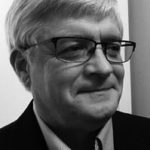 John Haeflinger
Senior Director of Supply Chain
John Haeflinger has been in the dairy industry for most of his life. John grew up on a dairy farm and after a few years serving in the Armed Forces and attending college, he began work with Kroger in their cheese processing facilities and corporate office. While with Kroger, he has held various leadership roles such as Production Manager, Sanitation Supervisor, Production Planner, Regional Sales Manager, and Retail Deli Procurement Manager. After 26 years with Kroger, John started his own business, which involved trading, brokering and consulting, covering various areas of supply chain, including product sourcing/development. He joined DCI Cheese Co. in 2006 launching their organic cheese program. In January 2015, John joined Emmi Roth USA as Business Development Manager.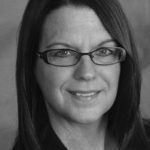 Denise Lofquist
Director of Human Resources
Denise Lofquist started her career in 2003 in the building automation industry at Invensys, which was later acquired by Schneider Electric. During her tenure she held progressive roles in Human Resources. She then joined the Regal Beloit Corporation, a global manufacturer of mechanical and electrical products, where she was most recently the Director of Global Talent. She holds a Bachelor of Business Administration and became a Certified Professional in Human Resources in 2007. Denise joined Emmi Roth USA in March, 2015.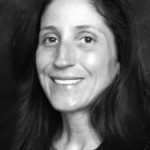 Mary Sagona
Director of Finance
Mary is a Certified Public Accountant with over 15 years of progressive experience in manufacturing finance and 5 years of public accounting. Before joining Emmi in April 2015, she held the role of Controller for American Construction Metals – the metal manufacturing division of ABC Supply. Prior to American Construction Metals, she spent nearly 9 years with Mylan Pharmaceuticals in advancing leadership/management roles. She also held financial analyst/general accounting positions at a couple different manufacturing plants and spent 5 years in public accounting early in her career. Mary has a Bachelors of Science in Accountancy and a Masters in Business Administration, both from Northern Illinois University.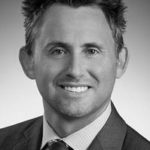 Anthony (Tony) Salathe
Vice President Sales & Marketing
Tony Salathe has a long-established career in the cheese industry. He was the Senior Director of Sales at Saputo Specialty Cheese Company where he worked with key accounts such as Costco, BJ's and Trader Joe's. Tony led a team that was instrumental in the implementation and growth of the Organic cheese category. Prior to the Senior Director role, he held the following positions during his tenure at Saputo: Western Sales Manager, Director of Foodservice and Industrial Sales and Senior Director of Sales Retail. He holds a Bachelor of Science in Dairy Science and Business Administration from UW-Madison and a master's degree from UW-Milwaukee. Tony joined Emmi Roth USA in May, 2016.